Gift & Garden
Our gift and garden items are unique to our store, so they don't appear on our franchise's online store (mywbu.com/wintersprings). To order any of these items, please call us at 407-695-0526 and we can arrange either curbside pickup or delivery for you.
For items where we offer a variety (like Jellybean rugs or puzzles) we can send you pics of the styles we have available for you to choose from.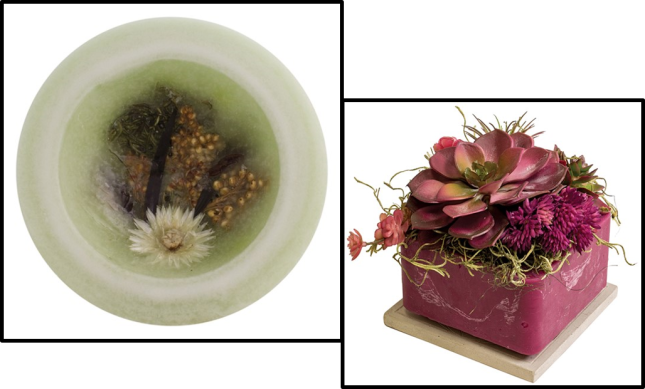 NEW ITEM! Habersham Wax Pottery - choose from vessels or GEOs. Vessels are unique, scented decorative bowls featuring eye-catching layers of flowers and other attractive items. GEOs are beautiful faux succulents in scented wax containers.
Small Vessel - $21.99, Small Stand - $3.99
Large Vessel - $26.00, Large Stand - $5.99
GEO - $22.99, Ceramic Base - $7.99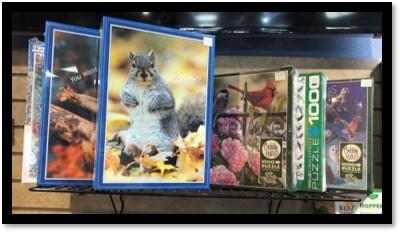 NATURE JIGSAW PUZZLES - choose from a variety of styles and sizes. Prices range from $12.99-$18.99.

BLACK HAMMOCK FARMS HONEY - Support two local businesses at once with this delicious honey made right in Oviedo.
Flavors include Orange Blossom, Brazilian Peppertree (NOT spicy), Gallberry, Palmetto, and Wildflower.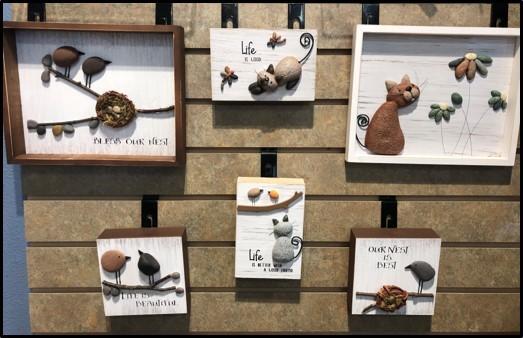 PEBBLE ART - these adorable wall art pieces are just the thing to bring a smile to your face while cooped up at home. Prices range from $9.99-$29.99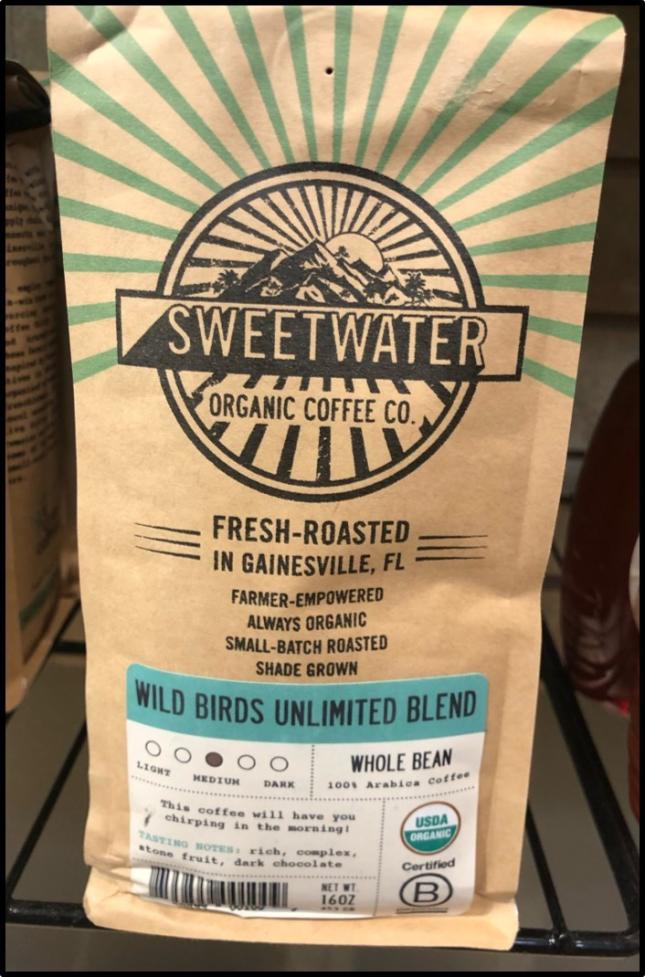 Sweetwater Organic Coffee - enjoy this bird-friendly coffee in both whole bean and ground varieties. Roasted right in Gainesville, FL, the WBU blend is shade grown and does not interfere with migratory bird habitats.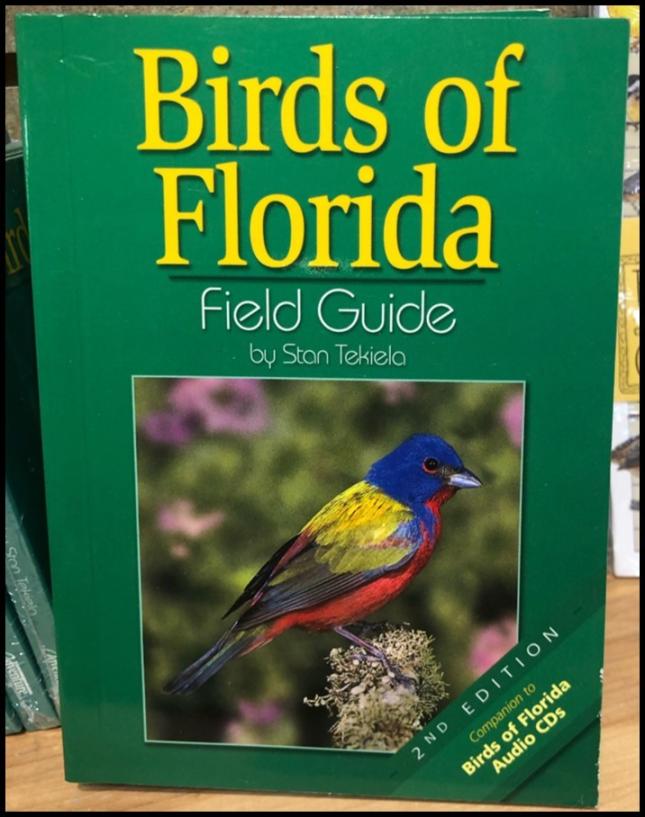 Bird Books & Guides - Learn how to identify the birds you see and find out what they eat, where they nest and how they behave with a local color-coded guide book.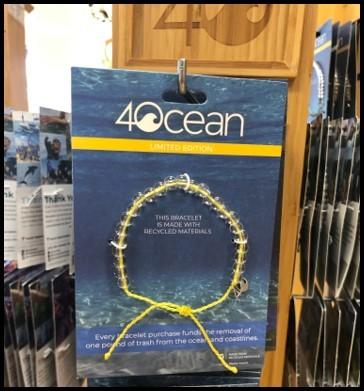 4Ocean Bracelets - For each of these adorable bracelets purchased, a pound of plastic is removed from the ocean.
Sunday Afternoons Hats - These lifetime guaranteed hats are UV rated and are a great choice for gardening, golfing, or any outdoor activity.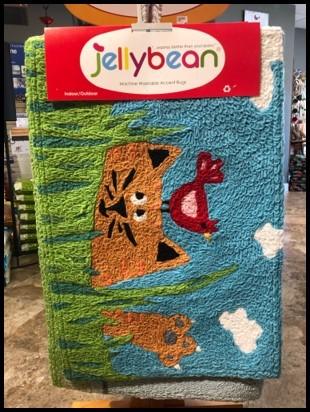 Jellybean Rugs - These fun, colorful rugs add a bright spot to any room and are completely machine washable.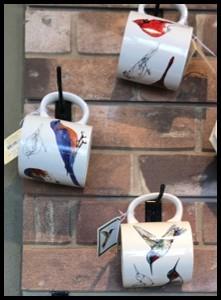 Coffee Mugs - Why not enjoy having coffee with the birds with one of these fun bird design mugs?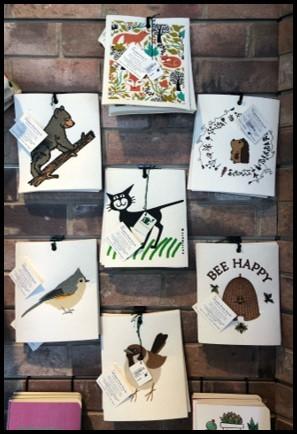 Swedish Washcloths - These cute little washcloths are both fun and biodegradable. Reuse it until it wears out and then toss it in your garden like compost.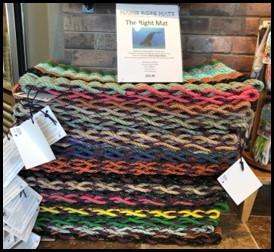 Right Whale Mats - These attractive indoor/outdoor mats are made from rope that can no longer be used by fisherman because it tangles up the Right Whale. So these mats have saved miles of rope from going into landfills.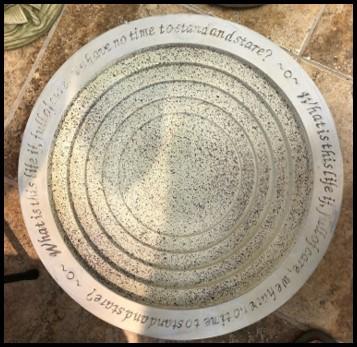 Shenstone Birdbath - Made from a durable mix of clay and recycled plastic, this ground bath reads "What is this life if, full of care, we have no time to stand and stare?"
Shipping is not available for this item. Free delivery with a $75 order within a 30 minute drive of the store or curbside pickup is available. Price: $64.99